If you stay at the MGM Signature and accidentally lock yourself in the bathroom, you'd better hope you have a friend who can save you, because in spite of calling down to the front desk, no one will come to help you. You could die in there.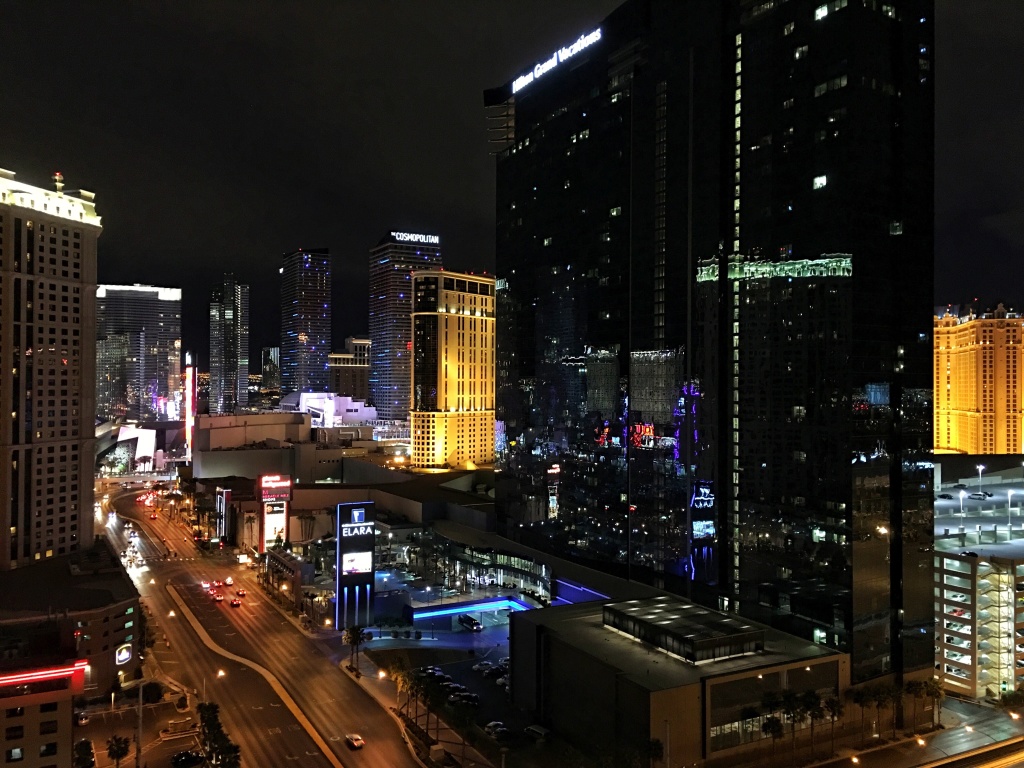 It's hard to find a restaurant with turkey and chicken offerings on the menu. And when you do, they will tell you, "Oh, sorry…we JUST ran out." And you will drown your sorrows in Sangria.
Nations Lab serves mimosas in their Expo booth. Mi-mo-sas. Orange juice and Prosecco. I'm not sure if this is the brainchild of their marketing guy, Chris, but if it is, that guy needs a raise. Do you hear me, Nations Lab? A BIG raise.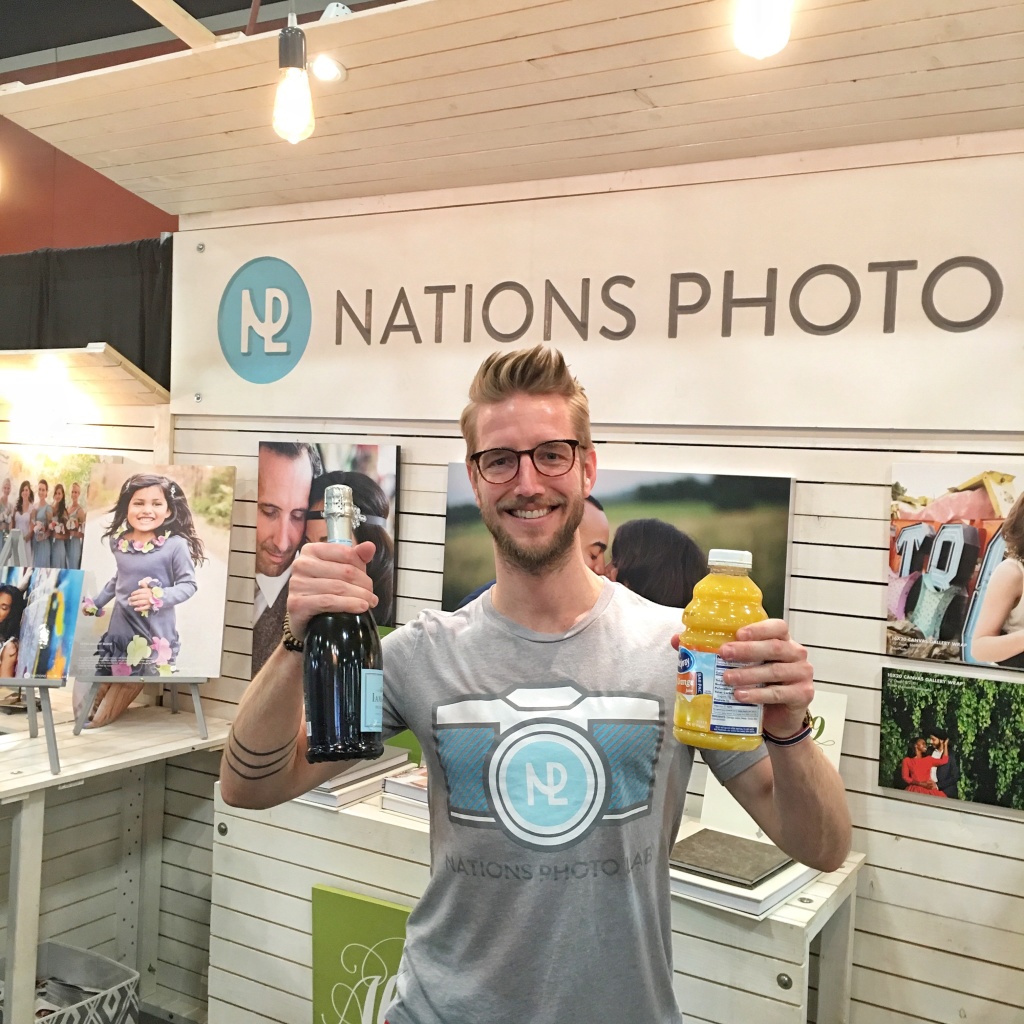 More is learned in the bar, talking with other photographers over a $13 cocktail and a $5 bottle of water, than in the programs.
More is learned about Effective Sales Technique by listening to a prostitute on the floor of the casino than in any of the programs. Give that woman a platform.
(Note #1: I refrained from making the obvious prostitute/workshop analogy joke. It was just…too easy.)
(Note #2: This tip may or may not be attributed to Neil van Niekerk.)
Glitter over lipstick sounds like a good idea, but it really isn't, no matter what the Sephora sales associate says.
If you don't shut the door of your closet all the way, the light will stay on. And it will make you think of the movie "Poltergeist." And you will hope that if you get sucked in, someone will have the good sense to call a tiny sassy psychic to get you out.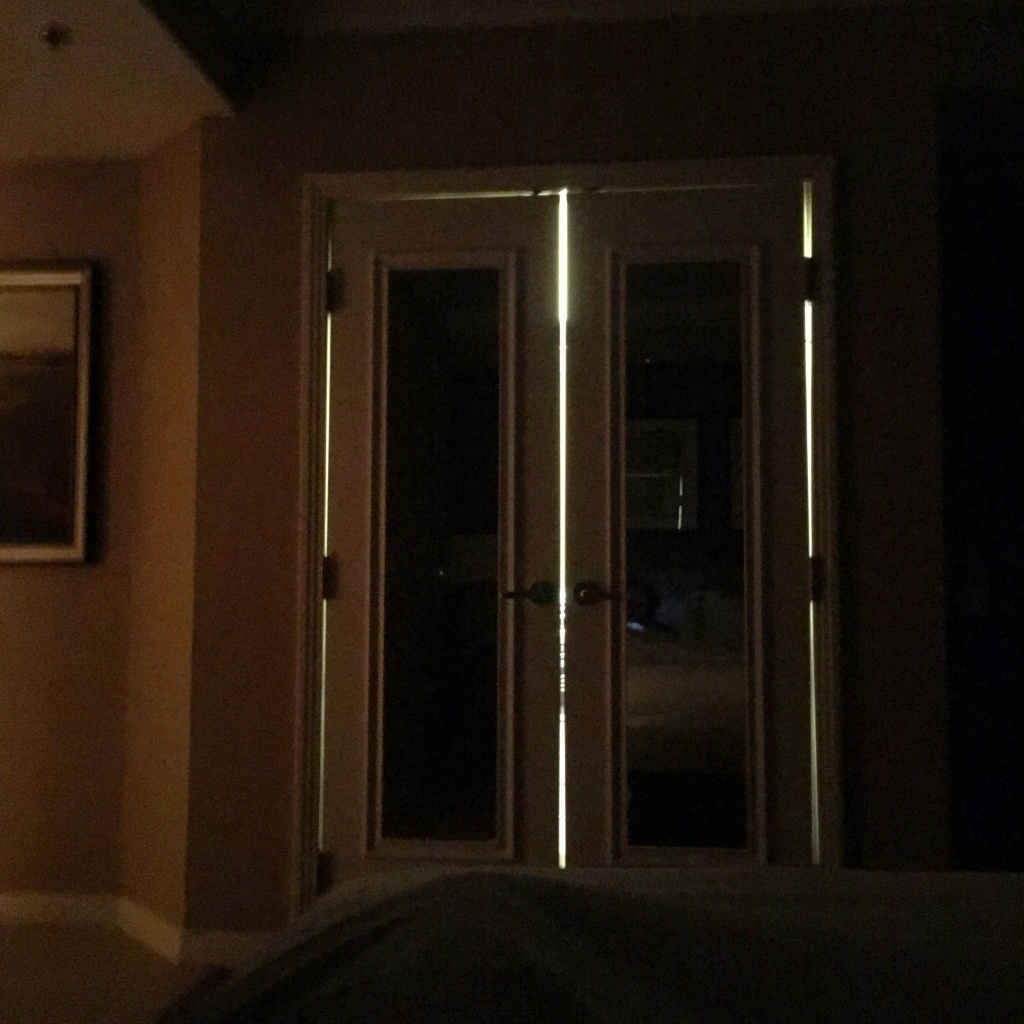 During an expo presentation, you may hear one lighting company throwing shade on another lighting company by saying they are too expensive. And you will think it's funny that a lighting company would throw shade. Get it? Shade? 'Cause they're lighting companies? Hello? Is this thing on?
Jerry Ghionis' last name is pronounced /gee-onus/ and not /guh-honus/ as I was pronouncing it. And he's a very nice man with a great sense of humor. And he hangs out with Darth Vader in the Expo. And I'm still waiting for my Ice Light Model invitation.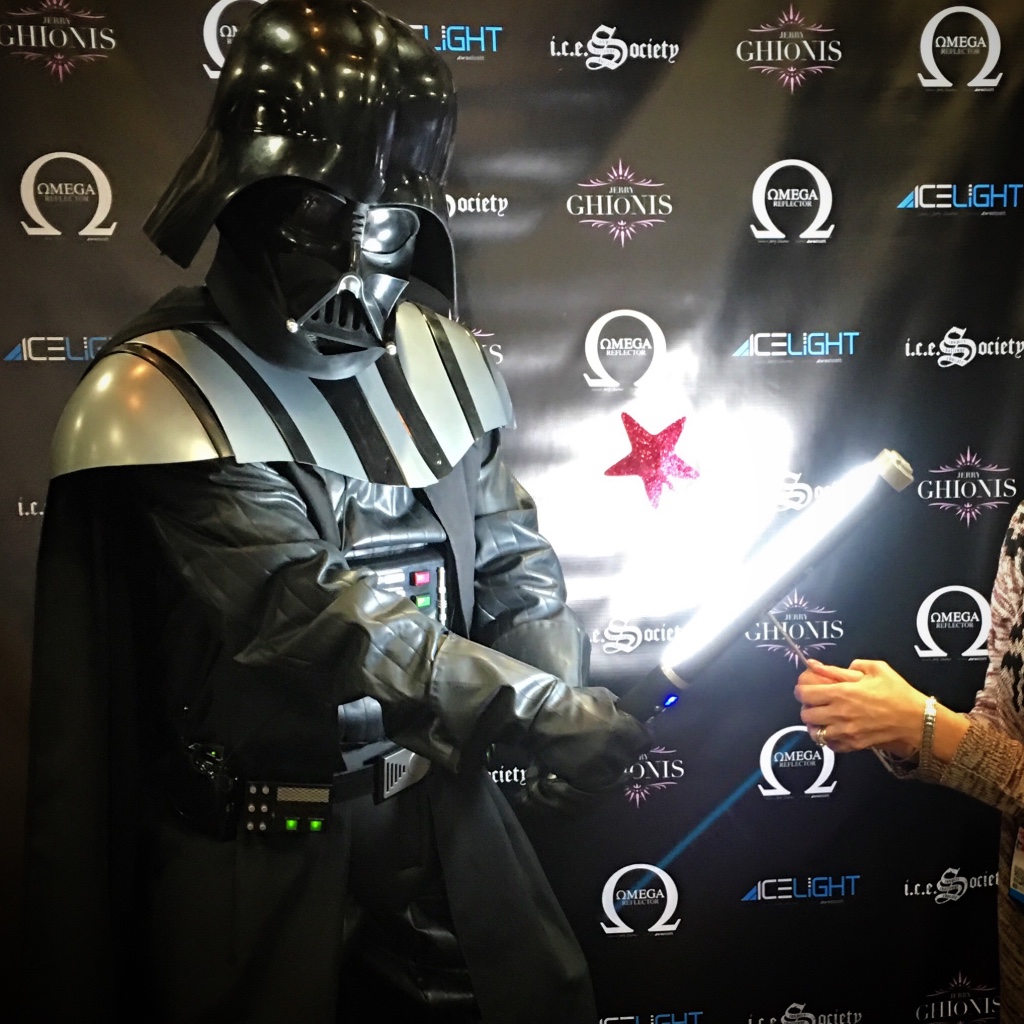 Tom's Urban is a lovely restaurant but their drink sizes are super small.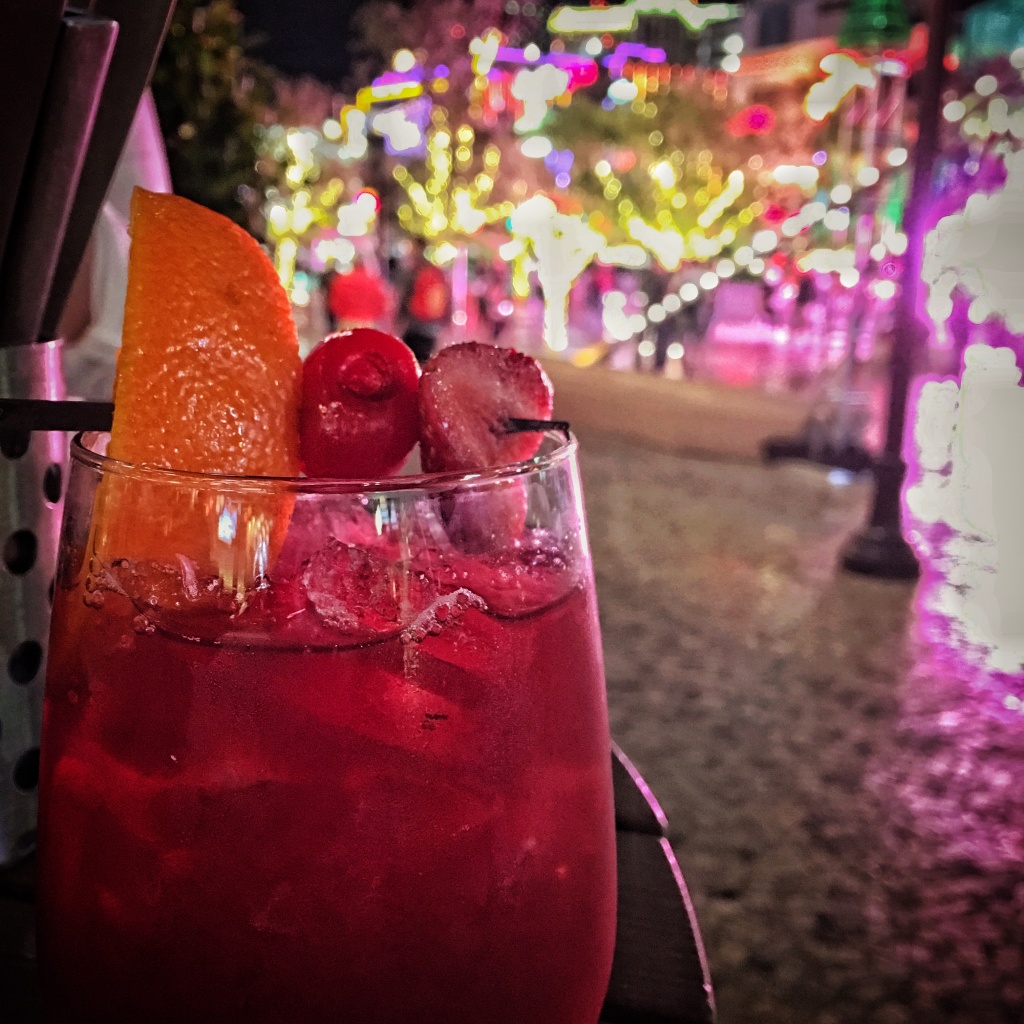 People will walk out of programs if the program description says "Learn Lighting," but instead, the presenter tries to channel Tony Robbins in addition to giving you an hour long family slide show. "This is me growing up…this is my dad…this was my 6th birthday…"
Everyone in the expo will try to scan your badge. You might want to reply to the request with "Yes, you may…for a dollar."
If you are in the expo at the right time, you will get a free Rice Krispie treat dipped in chocolate. Or 3 of them if you're not afraid of being THAT person.
If you're an Irish man and your guy does not win the UFC fight, you will dress up, drink yourself silly, wrap yourself in the Irish flag and sing songs from the homeland in the hotel bar. And because you are Irish, it will be charming.
Fremont Street is worth the trip.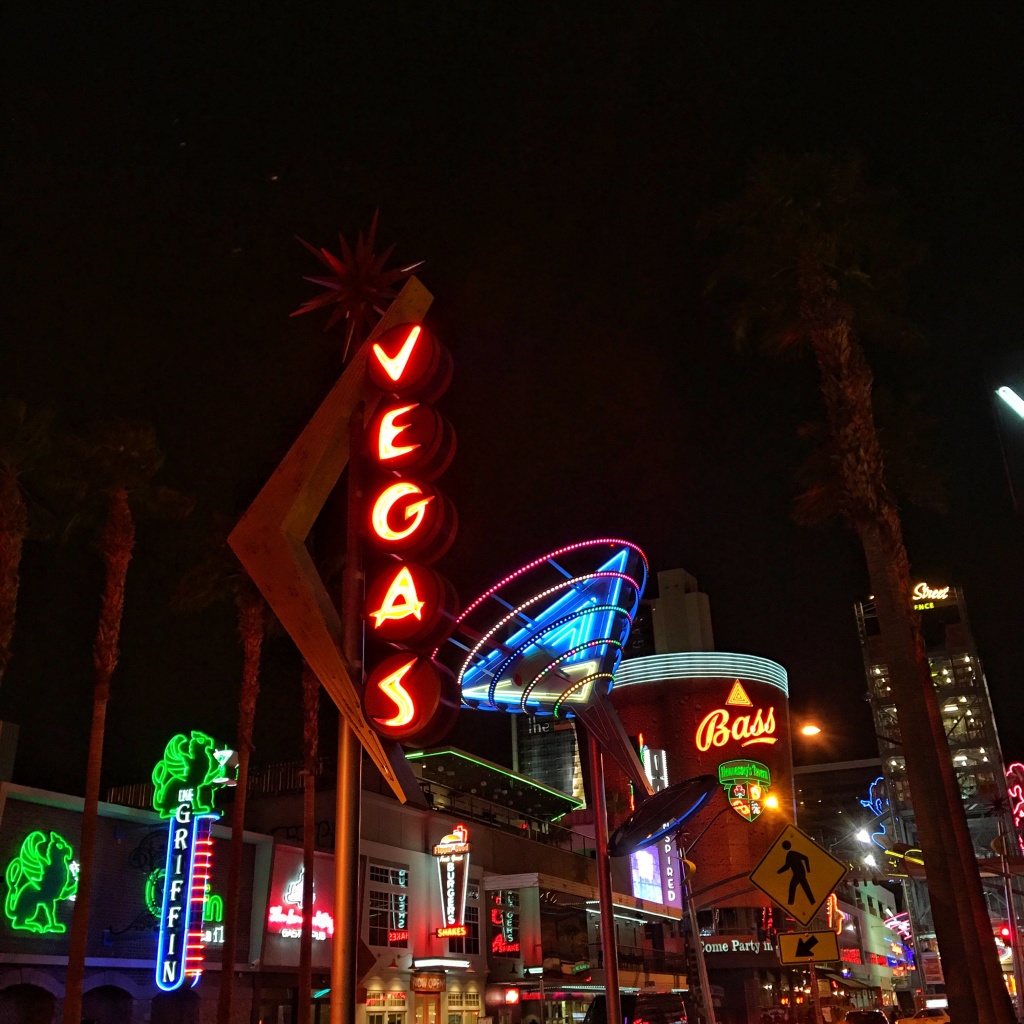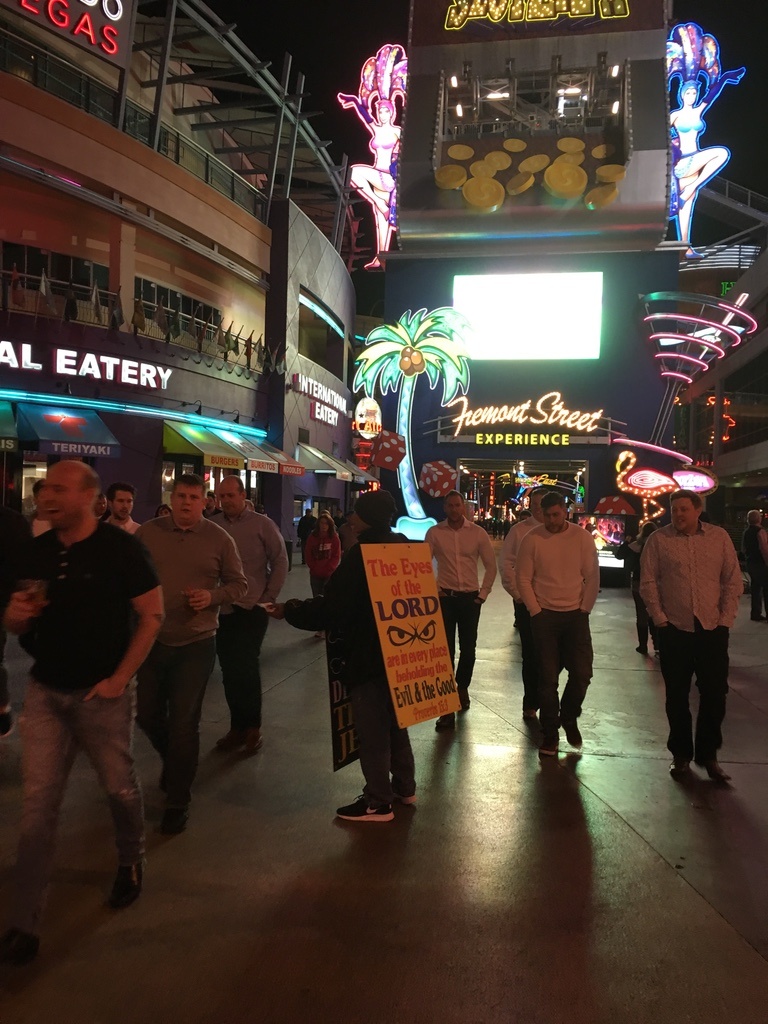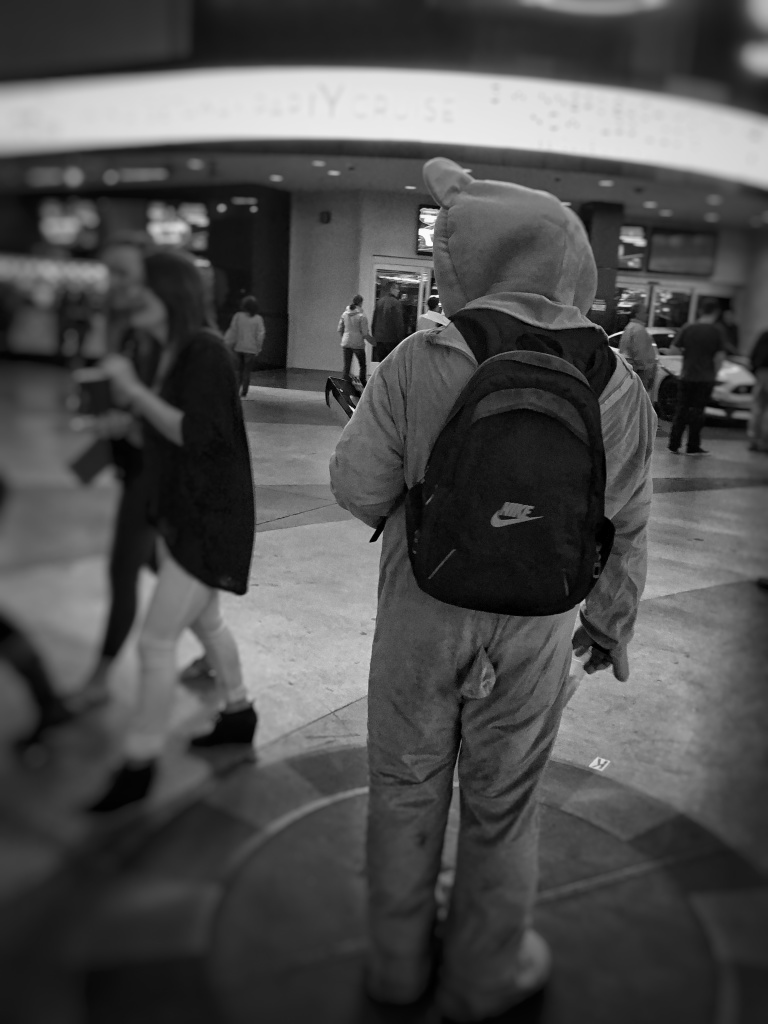 If you have a Pal named Sal speaking in the ProPhoto booth, he will not stop and wave to you in the crowd or stop and say, "I would just like to take a moment to say hi to my pal, Missy." And then you'll have to head back over to the Nations Lab booth and stock up on Mimosas to numb the pain.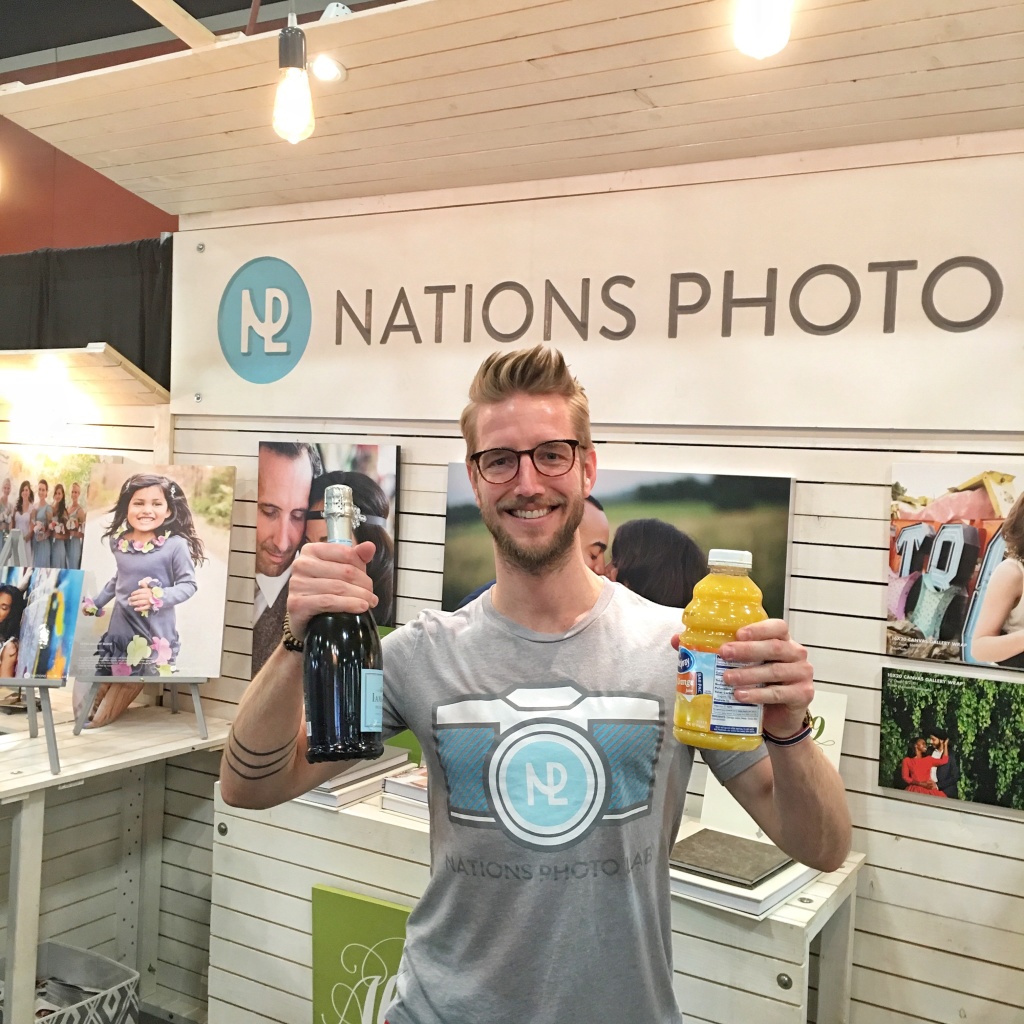 And then you'll get home, and your DH will be waiting for you, and he'll make you cry, because you teased him and said you hope he misses you enough to make you a welcome home sign.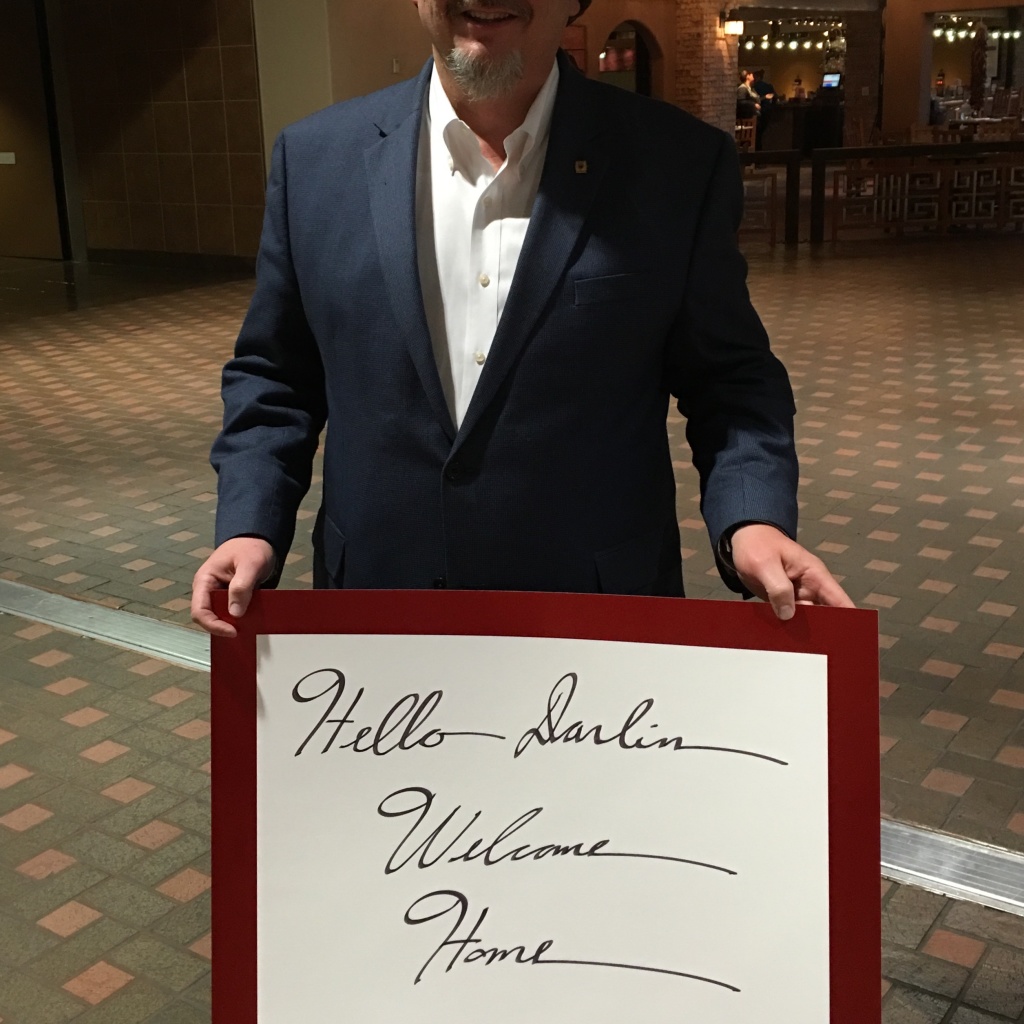 xoxo