I will be in Vegas soon with my family. It was my son's idea that we should all go, because I've clearly raised him right. While there, we will do our normal Vegas stuff: breakfast, Frankie's Tiki Room, shopping, lunch, back to Frankie's, pool, dinner, show, back to Frankie's, late night In-n-Out and then, if we're not too tired, Frankie's.
And since we are a large group, when the topic of shows comes up, everyone defers to everyone else, 'cause we are also a polite group.
"What show do you want to see?"
"I don't know what show do YOU want to see?'
It's the worst.
Because we all have shows that we prefer but for some of us, like me, there are shows we really want to see but don't really want to admit it to the group. Pick Blue Man or a Cirque Show and you're safe from ridicule.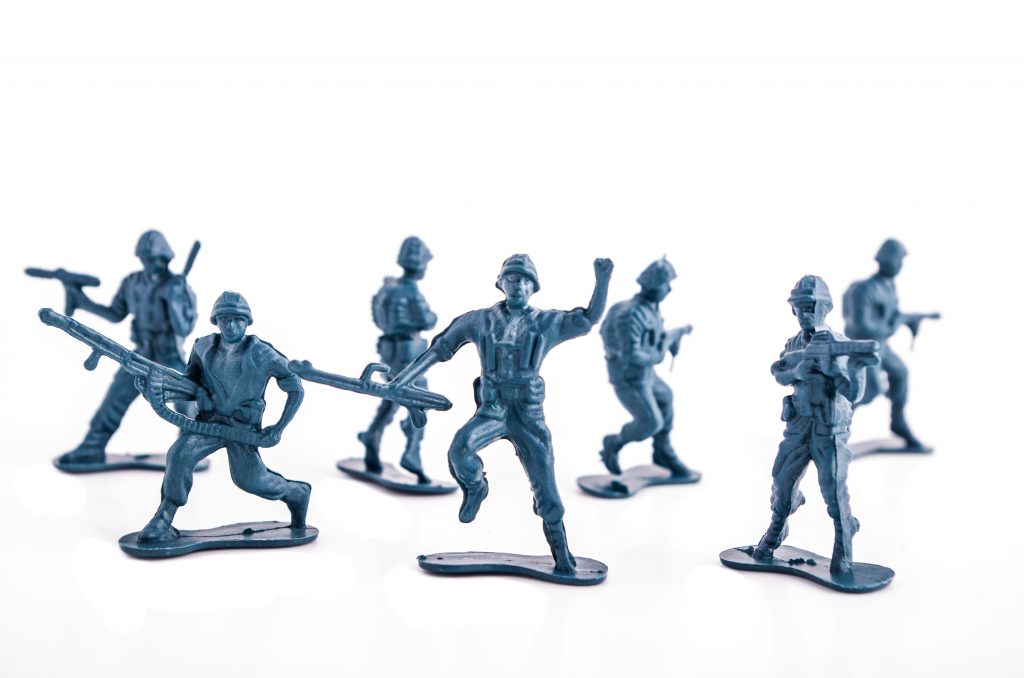 But pick something a little different and you run the risk of the group treating you like a leper behind your back: "Okay, mom's out of the room. Everyone, listen up. Just humor her. She's picking some weird shows. Even dad is worried about her. Just go along with it and we'll get her into a doctor as soon as we get back home."
So in the interest of full Vegas disclosure, I am submitting my list. It's done in the hopes that if you, too, are worried to admit you want to see THAT show, this might give you comfort knowing you are not alone. It's not a long list, but it's a list that I haven't admitted until now.
So, dear family, here is my list of
LAS VEGAS SHOWS I'M EMBARRASSED TO ADMIT I WANT TO SEE:
Donny and Marie Osmond at the Flamingo
I've always liked Donny and Marie. Actually, I like Donny more than Marie. It's not that I have anything against Marie-she's talented, beautiful, and funny. It's just it's impossible for me to see her and not think about those creepy porcelain dolls she used to sell on QVC. I'm sure she's made a gazillion dollars with those creepy porcelain dolls and more power to her, but my nightmares often revolve around rooms with dolls, so, thank you, no. "I'm a little bit creeped out and I'm a little bit rock n'roll."
As for Donny, I don't like him in a Tiger Beat Magazine-poster on the wall-have all his albums sort of way, but more in a "he seems like a nice talented guy who has never been arrested, is kind to children and animals and isn't always in your face." He's like the Ralph Macchio of singers. And speaking of singers, have you heard Donny perform on Broadway in "Joseph and the Amazing Technicolor Dreamcoat?" Sheer talent. Plus, I watched both Donny and Marie hold their own on Joy Behar's show when any other guest would have probably punched her for openly mocking their religion. That alone makes me want to give them my money.
Wayne Newton at Caesars Palace
Wayne Newton. What can you say about Wayne? The guy is pumped up with so much plastic he could fall asleep in Madame Tussaud's and everyone would think he was an exhibit. And how he got to be famous with a name like Wayne Newton, I have no idea. I hear "newton" and I get hungry, 'cause I think "fig." But plastic aside, the guy is a Vegas institution and he doesn't appear to take himself too seriously and for those reasons, I'd like to see his show. And if, perchance, I got to meet him, I would shake his hand and tell him, "Danke Schoen, Wayne." 'Cause I'm sure NO ONE has ever done that before.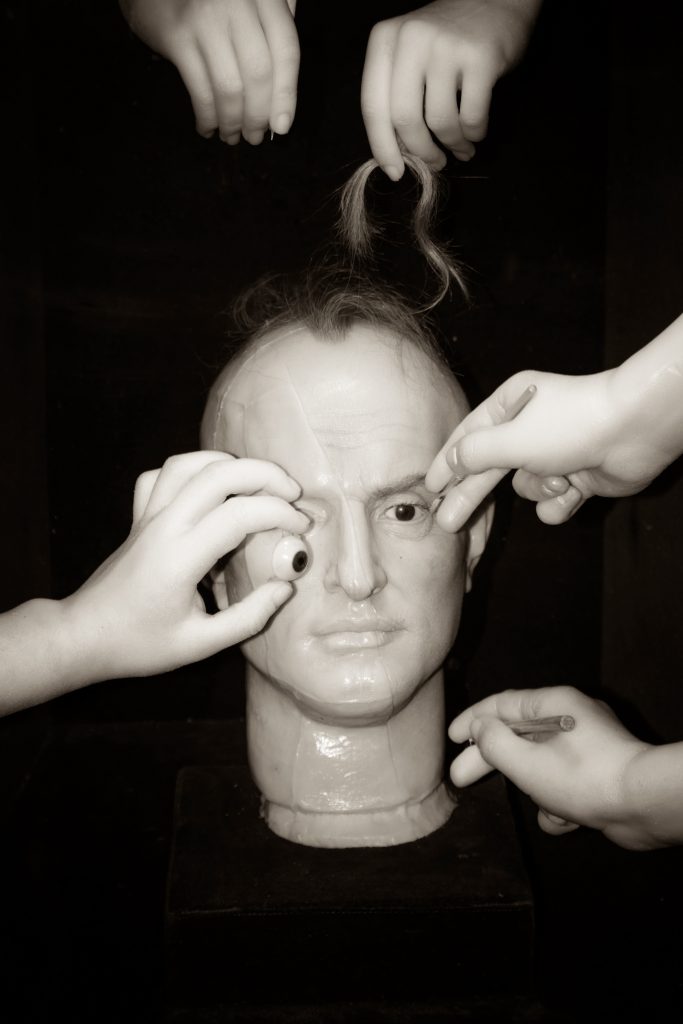 Penn and Teller at the Rio
Okay, I'm not embarrassed to admit I want to see Penn and Teller; I'm embarrassed about the reason I want to see them. I'm worried about Teller. He's small. He never talks. Things are done to him by Penn. I fear this could be an "Abducted in Plain Sight" scenario. Maybe Penn took Teller on a camping trip years ago, promising him s'mores, horse riding and lots of "fun" and never brought him back. I'm scared he's there against his will. I want to hold up a sign that says: "TELLER. BLINK 3X FAST IF YOU NEED HELP!"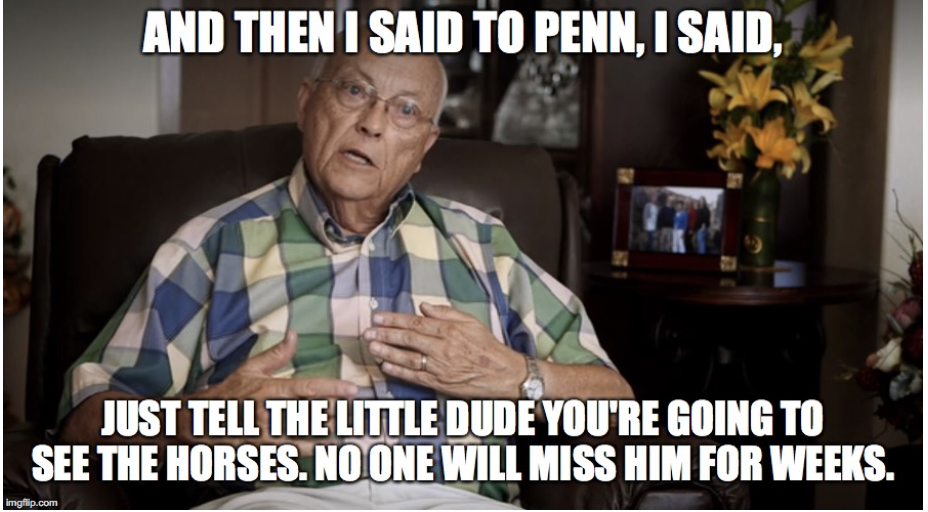 The Naked Magicians at the MGM Grand.
Two partially naked dudes doing magic. I really shouldn't have to explain this one.
Menopause The Musical at Harrah's
If there was ever an event in life that really didn't need a musical dedicated to it, the shutting down of the ovaries is probably it. That being said, I still want to see it. I'm not familiar with it in any way, but making a musical about menopause is a bold move and I hope the songs are equally as bold. I'm hoping to hear titles like:
Is it Hot in Here, or is it Just Me
SHUT UP I'M FINE!
Blue in my Heart cuz it's Gray Down There
Now that the Tampons are Gone
Face in the Freezer
I Got my Estrogenie in a Bottle
It's ALL Good Underwear Now
xoxo