The flag caught my eye first, and then I saw them-two young boys, sitting on a fence on a Saturday afternoon, in the summer heat, large drinks at their feet.
I rolled down my window and told them that I loved they were out there with the flag. They replied with a very sincere, "Thank you," and I could tell they were taking this job seriously. I asked them if I could take their picture and they said, "Sure," and scooted together and gave me a thumbs up.
I don't know their names or their ages. I don't know where they live or what school they go to. I don't know anything anything about them, much less what caused them to sit there in the heat, holding that flag like something out of a Norman Rockwell painting, when other kids were inside playing video games or immersed in their phones.
All I DO know is that these two boys, sitting quietly on a fence on a Saturday afternoon, holding a flag for people to see as they drive by is everything right with America.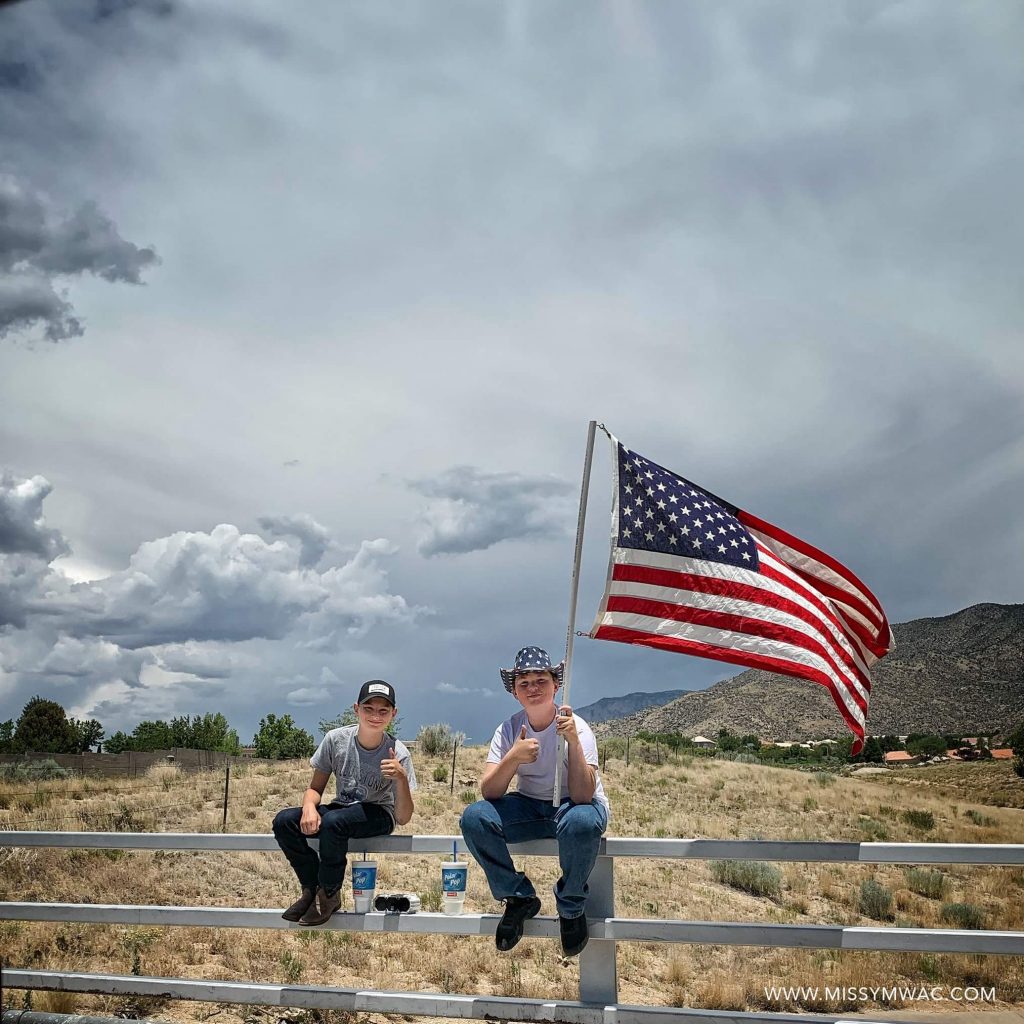 xoxo